Donna Wilson Singapore Tour
Donna Wilson comes to Singapore! To promote the exhibition at K+, a social media campaign was created using the quirky, knitted creatures that Donna is famous for.

What better way to promote their Singapore Tour than having them literally touring Singapore?
We wanted an approach as quirky as Donna's creations. We thought, why not make use of her odd creatures and create a social media campaign in their voice? Fox and his friend Bob were 'allowed' to take over the K+ social media sites to promote Donna's Singapore Tour (as "they" call the exhibition) by literally touring Singapore. Their photos and posts at famous landmarks and doing local things turned out to be very well-received, generating much interest for the exhibition.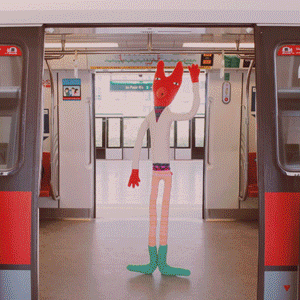 Awards

Creative Circle Awards
1 Bronze